Mergers and Acquisitions (M&A) are popular, complicated, and potentially extremely lucrative. This combination has made them a sought-after book topic. Of the thousands of books out there relating to M&A, these are the ten best. Whether you're an M&A beginner, in the midst of a deal, or looking to deepen your existing knowledge, one of these books is sure to provide exactly what you need.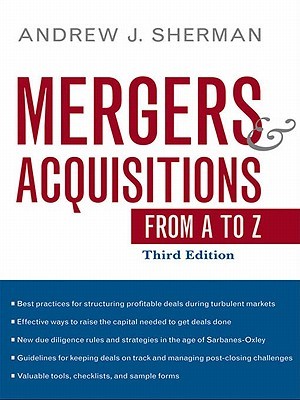 1. Mergers & Acquisitions from A to Z: Strategic and Practical Guidance for Buyers and Sellers by Andrew J. Sherman
This book serves as both a great introduction to M&A as well as a helpful refresher. As the name implies, this book goes over every aspect of M&A, from valuation and due diligence to tax considerations and legal documentation.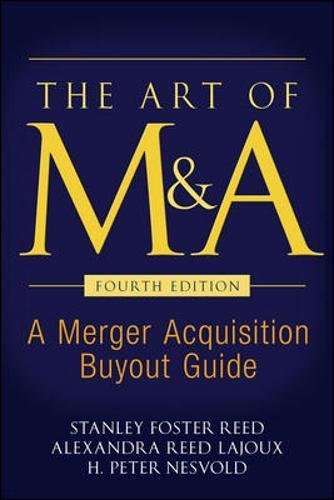 2. The Art of M&A: A Merger Acquisition Buyout Guide by Stanley Foster Reed, Alexandra Lajoux, and H. Peter Nesvold
This is a classic M&A book for a reason. Considering the material covered, this is a fairly easy read, which is due in large part to the question and answer format of the book. This format also allows the reader to choose between reading the book from cover to cover or picking out only the relevant material.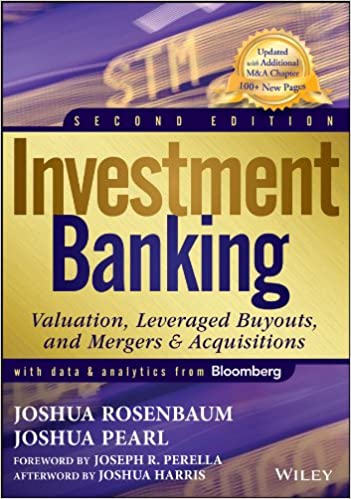 3. Investment Banking: Valuation, Leveraged Buyouts, and Mergers and Acquisitions by Joshua Rosenbaum and Joshua Pearl
This book is ideal for those who are new to M&A but already have a firm grasp of some basic accounting and finance principles. Though this book is dense, it provides readers with a solid foundation on which to build their M&A knowledge.
4. Barbarians at the Gate: The Fall of RJR Nabisco by Bryan Burrough and John Helyar
For those looking for a less technical read, this New York Times bestseller is a great option. Barbarians at the Gate is a tale full of greed in 1980s corporate America that also serves as an excellent case study on leveraged buyouts. Even though the book is almost two decades old, both the story and the information it provides remain relevant.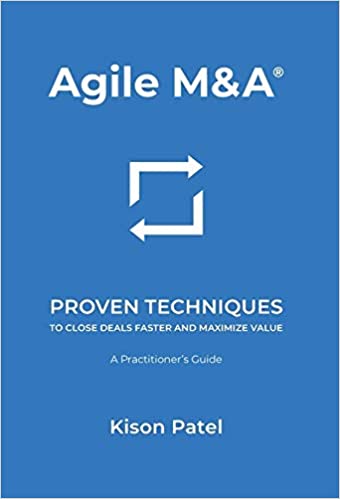 5. Agile M&A: Proven Techniques to Close Deals Faster and Maximize Value by Kison Patel
Agile M&A is not about teaching readers how to complete a merger or acquisition but is instead about how to complete a merger or acquisition well. Though both mergers and acquisitions have many potential benefits, plenty fail to provide any value to the company. For those pursuing or in the middle of an M&A deal, this book may provide many helpful insights.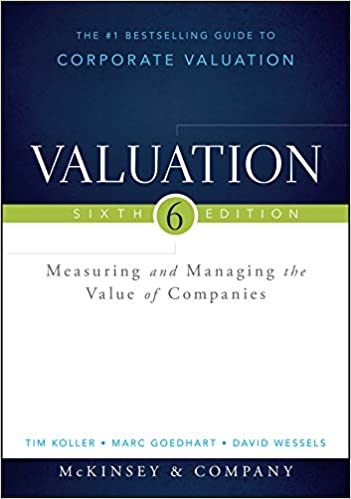 6. Valuation: Measuring and Managing the Value of Companies by Tim Koller, Marc Goedhart, and David Wessels
Though Valuation isn't strictly about M&A, it's still worth a read. The three authors of this book were all senior consultants at the global management consulting firm, McKinsey & Company. The book digs into what truly drives the value of a company, which not surprisingly, leads to many valuable insights that apply to the M&A process.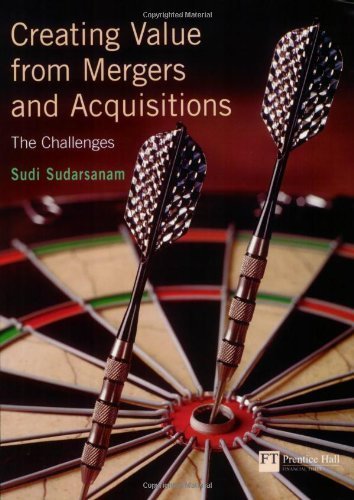 7. Creating Value from Mergers and Acquisitions: The Challenges by Sudi Sudarsanam
Plenty of mergers and acquisitions fail. This book explains why and how to avoid these pitfalls. With over 600 pages, this book is a comprehensive look at M&A. Though there's a massive amount of content, the clear layout makes it simple to find relevant information. Even though this book offers a comprehensive look at every aspect of M&A, it's not ideal for beginners and is better suited as a manual for those in the midst of a merger or acquisition.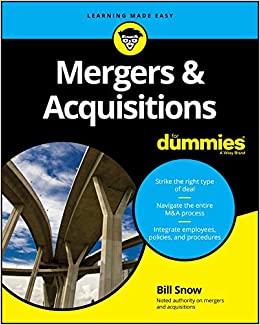 8. Mergers and Acquisitions for Dummies by Bill Snow
This is a great option for those looking for an introduction to M&A. Mergers and acquisitions are complex business deals, but this book manages to break everything down into clear, manageable parts. Those with more M&A experience may find this book a bit slow.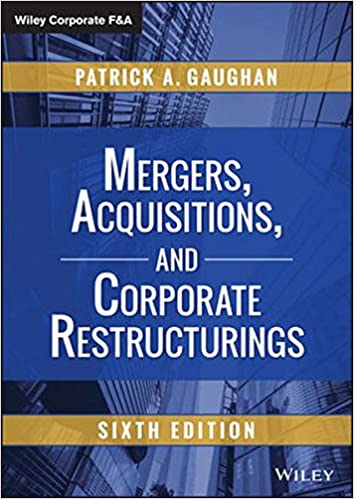 9. Mergers, Acquisitions, and Corporate Restructurings by Patrick A. Gaughan
This book covers the fundamentals of M&A and corporate restructuring, but it also provides more historical context. Specifically, this book looks into how M&A has evolved over the years and what this evolution means for M&A today. While this book provides plenty of M&A information, it also looks at other strategies companies can implement to encourage growth.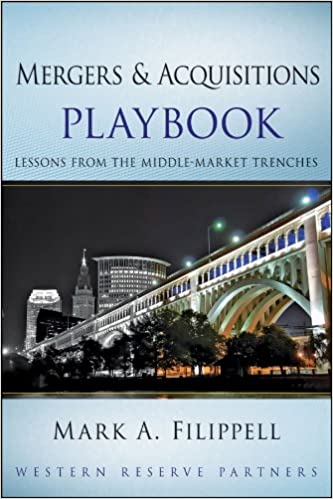 10. Mergers and Acquisitions Playbook: Lessons from the Middle-Market Trenches by Mark A. Filippelli
Mergers and Acquisitions Playbook provides a great overview of M&A. This book lacks some of the depth and detail of some other books on this list, which makes it ideal for those in need of a resource touching on only the key aspects. Those tangentially affected by a merger or acquisition may find this book especially useful, since it provides enough basic information without becoming too complicated.
M&A is a complex subject, but understanding it is key to many roles. Thankfully, no matter what your current level of M&A knowledge, there are plenty of books that can help you expand it.
About The New York Institute of Finance
The New York Institute of Finance (NYIF) is a global leader in professional training for financial services and related industries. NYIF courses cover everything from investment banking, asset pricing, insurance and market structure to financial modeling, treasury operations, and accounting. The New York Institute of Finance has a faculty of industry leaders and offers a range of program delivery options, including self-study, online courses, and in-person classes. Founded by the New York Stock Exchange in 1922, NYIF has trained over 250,000 professionals online and in-class, in over 120 countries.
See all of NYIF's training and qualifications here.