Top 10 New Business Books You Need to Read in 2020
Business books provide a fantastic opportunity to help us grow both personally and professionally. The only problem is that with so many options, it's difficult to know which books are worth investing your time in. Even harder is discerning the best new books since they haven't yet had to stand the test of time. Thankfully, whether you're an entrepreneur, student, or C-suite executive, this list is sure to include a book you'll enjoy.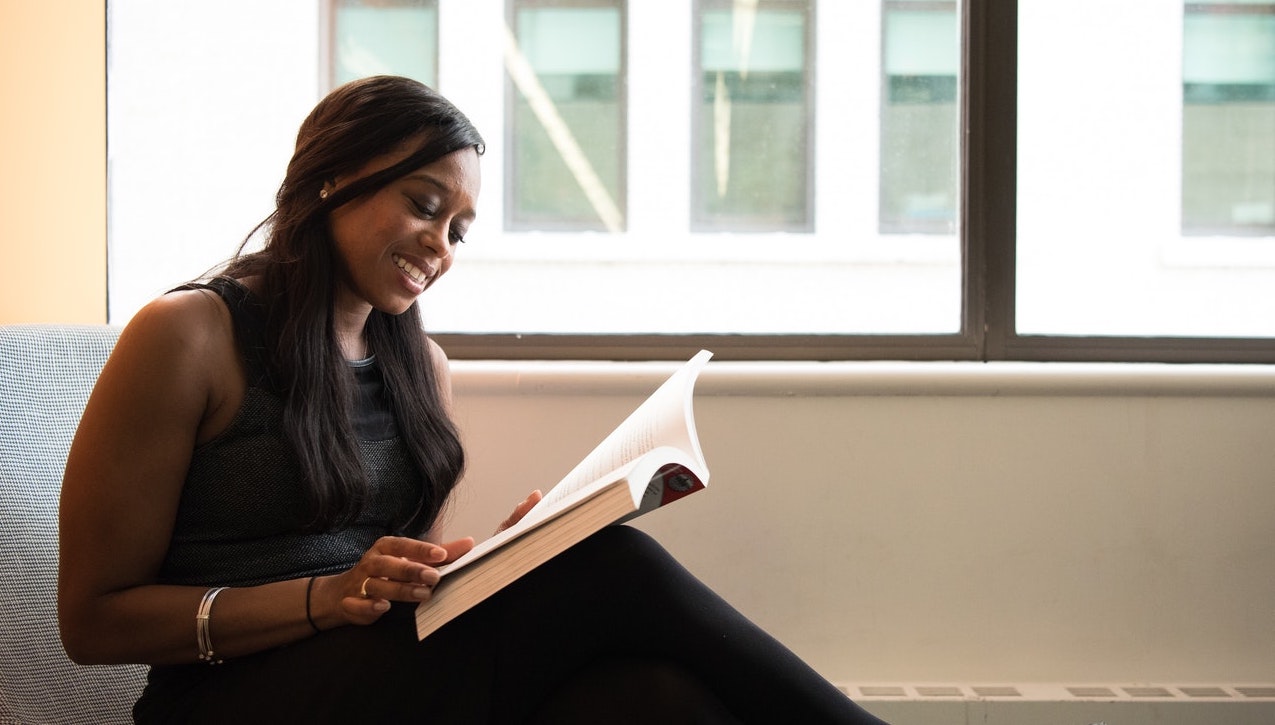 Range: Why Generalists Triumph in a Specialized World by David Epstein
The business world is becoming more specialized, and this has led many people to believe that to succeed, they too must become more specialized. But Epstein argues that the opposite is true. In Range, Epstein makes the case that generalization allows people to excel in far more circumstances than their more specialized counterparts.
The Ride of a Lifetime: Lessons Learned from 15 Years as CEO of the Walt Disney Company by Robert Iger
The Walt Disney Company is a master of branding and influences the media consumption of billions of people around the world. Though the company has existed for decades, it's success in the last decade and a half is due in large part to Iger, who served as CEO of the company. What makes this book such an essential read is how Iger makes the concepts he learned while CEO of Disney so universally applicable.
Stillness Is the Key by Ryan Holiday
Thus far, 2020 has proven to be nothing if not turbulent, which makes the insights in Stillness is the Key especially relevant. Holiday argues that the key to successful leadership is stillness – remaining steady even when everything may feel chaotic. Holiday shows how you can apply this quality of stillness in both your professional and personal life.
Leadership Strategy and Tactics: Field Manual by Jocko Willink
This number-one New York Times bestseller stands out among the dozens of books about leadership thanks to its straightforward approach to providing advice. Willink explains leadership theory, transforms that theory into a strategy, and then shows you how to put that strategy into action. For anyone with leadership responsibilities, regardless of their level, this book offers plenty of practical and useful advice.
Kochland: The Secret History of Koch Industries and Corporate Power in America by Christopher Leonard
As the name implies, this book tells the story of Koch industries, the multinational chemical manufacturer, but it also uses Koch's history to tell the wider story of corporate America. There's little this book doesn't touch on; unions, the growing income divide, climate change, and the power corporations have to influence industries.
The Infinite Game by Simon Sinek
In this book, Sinek argues that there are finite and infinite games. Infinite games are those without an endpoint, such as politics and business, and to succeed in them you need an infinite mindset. Sinek provides advice on how to achieve this infinite mindset and apply it to your life. While plenty of books suggest strategies for achieving success, the paradigm-shifting approach at the heart of this book provides truly great advice for anyone in a leadership position.
What It Takes: Lessons in Pursuit of Excellence by Stephen Schwarzman
In this book, Stephen Schwarzman explains the path he took to become the CEO of Blackstone, one of the world's largest investment firms. Though this New York Times Bestseller is an interesting read for anyone regardless of where they are in their career, it provides some especially valuable insights for those just entering the workforce.
The Man Who Solved the Market: How Jim Simons Launched the Quant Revolution by Gregory Zuckerman
The Man Who Solved the Market tells the story of Jim Simons, one of history's most successful moneymakers. While the story of Simon's success is fascinating, what makes this book worth reading is how it traces the impact of Simon's success on the market, politics, and every individual reading it.
Trailblazer: The Power of Business as the Greatest Platform of Change by Marc Benioff and Monica Langley
Marc Benioff, the founder, and co-CEO of Salesforce shares how businesses can use their power to create change both within and beyond their businesses. The insights in this book aren't limited to those in senior management, though. Anyone can use the advice this book provides to inform how they approach business.
Bad Blood: Secrets and Lies in a Silicon Valley Startup by John Carreyrou
Though not as new as the other titles on this list, if you haven't read Bad Blood, yet, it's worth making it a priority in 2020. The book, and the recently released companion documentary The Inventor: Out for Blood in Silicon Valley, tells the story of Theranos and its founder Elizabeth Holmes. This riveting book follows the rise of Theranos and the massive fraud that caused its collapse.
About The New York Institute of Finance
 The New York Institute of Finance (NYIF) is a global leader in professional training for financial services and related industries. NYIF courses cover everything from investment banking, asset pricing, insurance and market structure to financial modeling, treasury operations, and accounting. The New York Institute of Finance has a faculty of industry leaders and offers a range of program delivery options, including self-study, online courses, and in-person classes. Founded by the New York Stock Exchange in 1922, NYIF has trained over 250,000 professionals online and in-class, in over 120 countries.
See all of NYIF's training and qualifications here.