Student Stories
Talal Alfi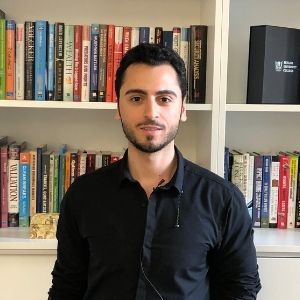 "I would say stay updated, and invest in yourself. When we pay to learn and gain more knowledge in a specific field it will have returns. If you choose the right place it is profitable indeed."
– Talal
August 2019, Derivatives Professional Certificate
Meet Talal, he works in capital markets and regulates the financing industry so that the market is fair, equitable, and efficient.
He started his career in finance after getting his masters degree in corporate finance. Talal believes corporate finance is the future, and its affect on every aspect of a country.
He chose NYIF because of the expertise and quality of instructors, and looks forward to getting into international lawyering, focusing on security regulation.
Watch his student testimonial to see what else he thought about the course, important takeaways, and insights.
About Derivatives Professional Certificate
Develop a comprehensive, practical understanding of derivative instruments including market conventions, contract specifications, valuation, trading strategies and the regulation of derivatives markets.
To learn more about the Derivatives Professional Certificate click here.
About New York Institute of Finance
The New York Institute of Finance (NYIF) is a global leader in professional training for financial services and related industries. NYIF courses cover everything from investment banking, asset pricing, insurance and market structure to financial modeling, treasury operations, and accounting. The New York Institute of Finance has a faculty of industry leaders and offers a range of program delivery options, including self-study, online courses, and in-person classes. Founded by the New York Stock Exchange in 1922, NYIF has trained over 250,000 professionals online and in class, in over 120 countries.
To learn more about the New York Institute of Finance, click here.
For more Student Stories, click here.