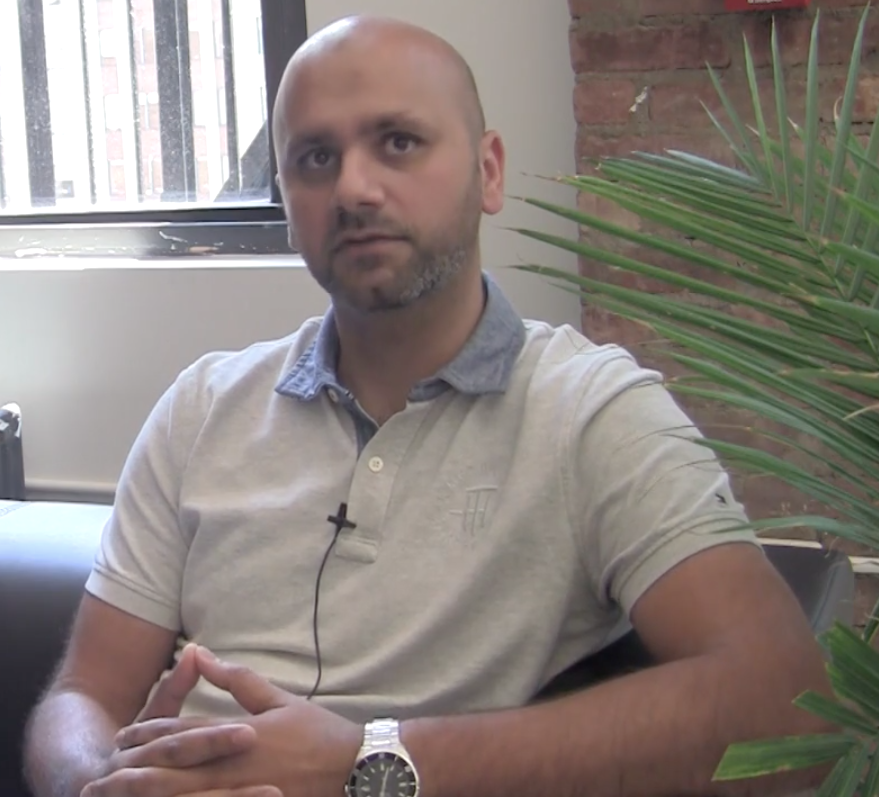 Pennsylvania State University – Penn State Lehigh Valley




– Bachelor of Science (B.S.), Information Technology
Data Analysis and Programming for Finance
Mohammad Butt has gathered over 10+ years of real-world experience in Business Intelligence. He is currently employed with Oppenheimer Funds as a Senior Solution Engineer with a specialty in Investment and Risk Technology.
Mohammad decided to take courses at NYIF to learn more about programs such as Python and R which he has seen throughout his career in Business Intelligence. He plans on applying his newly acquired knowledge he received in the Data Analysis and Programming for Finance course completed in August 2017 in his current workplace with an emphasis on increasing his quality of service with his clients. 
My name is Muhammed Butt, and I work for Optimal Reference, it the global asset management firm in New York City, My role is I'm a BI specialist, business intelligence my primary role is to do the report writing for various different departments across the organization and working on the data warehouse concepts to learning the overall data processes to working with the business communities to find out what exactly we need to process the business better so I'm helping our internal clients to make the process better. My primary goal was to learning python and R language what I've seen in the BI space is that there is a lot of growth in the big data and its becoming a very high demand from the business community to have a fast process to execute the data in the various different fashions so I think this course is going to help me reboot my career to come up with a better resolution of the business needs. I think it will be very helpful for me to get involve into more programming recording like python and r language. Currently in our organization we are we haven't done much recording work using to python or r but there is some opportunity for me to get involved to get into that and make this process fully understand what exactly needed to be done to make it better. It's amazing and its was a very good experience overall and I pretty much I learned so much and a lot of things were not clear to me before I came in regarding the processes of the two languages of python and r and what I learned it's amazing it's like it was something was predicted for you know for how we can do the processes to build these processes and execute the data in various different fashions and plus working on the big data in a large data set and the data execution process is so quick and incredibly I was very surprised. It's going to be very helpful I'm going to coordinate with our business community because I'm bring more skillsets to the table for our business users to explain to them how technology can improve our processes so I'm going to learn about more of their business exactly what they're looking for and that's how I'm going to implement the coding for them into the workflow to get it results for them to make better decisions. Rob is a very good instructor overall I learned so much from him based on his experience and he is amazing and I always wish him good luck!
Chartered Financial Risk Engineer
The CFRE™ curriculum for becoming a Financial Engineer is on the cutting edge of the practice and theory of financial risk management, the fastest growing area of employment in finance. All courses can be completed in-person, online or virtually. 
♦ Advanced Derivatives Professional Certificate
Gain a deep understanding of derivative instruments. Learn the essential underlying mathematics in an intuitive, accessible fashion. Develop expertise in the theory and practice of derivatives valuation including the use of finite difference techniques. Understand volatility and variance products and volatility trading strategies.

♦ Fixed Income Professional Certificate
Develop a complete set of desk-ready skills for fixed income market participants. You will learn how to determine fair values, yields and risk measures for a wide variety of instruments including government bonds, corporate bonds, mortgage securities and fixed income derivatives. Understand the structure and trading conventions of fixed income markets, and learn how to construct, interpret and trade the term structure of interest rates. The Bloomberg Professional terminal is used extensively throughout this program.
The New York Institute of Finance (NYIF) is a global leader in professional training for financial services and related industries. NYIF courses cover everything from investment banking, asset pricing, insurance and market structure to financial modeling, treasury operations, and accounting. The New York Institute of Finance has a faculty of industry leaders and offers a range of program delivery options, including self-study, online courses, and in-person classes. Founded by the New York Stock Exchange in 1922, NYIF has trained over 250,000 professionals online and in class, in over 120 countries.
To learn more about the New York Institute of Finance, click here.
For more Student Stories, click here.