Student Stories
Moataz Elkassaby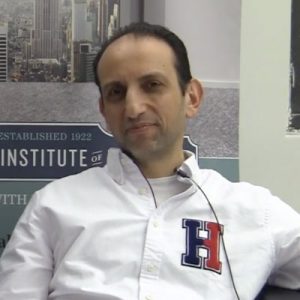 "I chose NYIF because of its relationship with the Egyptian Banking Institute. NYIF is the only vocational institution that provides professional certificates in Risk Management."
– Moataz Elkassaby
December 2018, Fixed Income Professional Certificate
Moataz Elkassaby originates from Egypt and already has an illustrious background in Risk Management and Corporate Banking. His primary goal for taking the Risk Management course with NYIF was to increase academic and professional information about Risk Management, to have more techniques, and more hands-on training for the scope of his job currently.
About Risk Management Professional Certificate
Develop a comprehensive survey of the practice of Risk Management. The major types of risk are identified, risk management tools and techniques are reviewed and financial regulation is covered. Delegates will work through the annual risk report of a publicly traded financial institution. A number of case studies are analyzed to illustrate key principles of risk measurement and management.
To learn more about the Risk Management Professional Certificate click here.
About New York Institute of Finance
The New York Institute of Finance (NYIF) is a global leader in professional training for financial services and related industries. NYIF courses cover everything from investment banking, asset pricing, insurance and market structure to financial modeling, treasury operations, and accounting. The New York Institute of Finance has a faculty of industry leaders and offers a range of program delivery options, including self-study, online courses, and in-person classes. Founded by the New York Stock Exchange in 1922, NYIF has trained over 250,000 professionals online and in class, in over 120 countries.
To learn more about the New York Institute of Finance, click here.
For more Student Stories, click here.