Student Stories
Louis Ogbeifun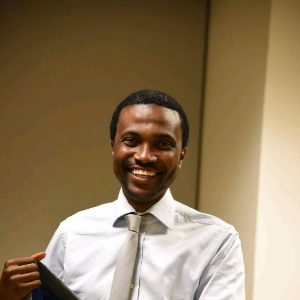 "Be patient, you're not as bad as you think. You don't know it all. There's always something to learn… Just have an open mind and always be aware of your business environment. Don't be too confident and don't be too underconfident."
– Louis Ogbeifun
April 2019, Portfolio Management Professional Certificate
Meet Louis Ogbeifun from Nigeria. He has over 20 years' experience in the financial industry with 10 years committed to strategic investment decision making.
He was impressed with how informative, business-like, educative, and real the Portfolio Management course was. Watch his student testimonial to see what he thought about the course, important takeaways, insights, and what's next for his career.
About Portfolio Management Professional Certificate
Develop core competencies in portfolio management. Learn how to conduct portfolio performance measurement and attribution. Review portfolio strategies for a variety of asset classes including fixed income, equity and alternatives.
To learn more about the Portfolio Management Professional Certificate click here.
About New York Institute of Finance
The New York Institute of Finance (NYIF) is a global leader in professional training for financial services and related industries. NYIF courses cover everything from investment banking, asset pricing, insurance and market structure to financial modeling, treasury operations, and accounting. The New York Institute of Finance has a faculty of industry leaders and offers a range of program delivery options, including self-study, online courses, and in-person classes. Founded by the New York Stock Exchange in 1922, NYIF has trained over 250,000 professionals online and in class, in over 120 countries.
To learn more about the New York Institute of Finance, click here.
For more Student Stories, click here.