Student Stories
Gabriel Tezanos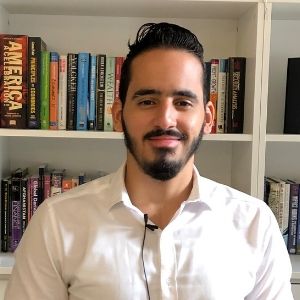 "I was definitely working while taking the IBC. I used to try to complete sections before work and after work, for example if work started at 9am I would work on some of the sections at 7am. Or when my coworkers would go home at 6pm I would stay sometimes until 9pm completing sections. I just found the time and powered through."
– Gabriel Tezanos
 August 2019, Investment Banking Certification
Meet Gabriel, he has been working as an Investment Banking Analyst for 3 years. 70 percent of his work is in financial valuation, models, and excel. The other 30 percent is meeting with clients, doing research, and presentations.
The IBC program allowed him to get a grip on the theory behind how to evaluate companies, corporate finance, and the different accounting methods that may make financial valuation tricky. He learned a lot of essential knowledge and theory as well.
He plans on continuing to learn on the job, staying sharp with his excel skills, and looks forward to seeing if the IBC can improve his efficiency at work. Gabriel enjoyed the completeness of the curriculum –  it went all the way from corporate finance to financial valuation and in the middle about career skills, and even quantum topics like math, and research skills.
Watch his student testimonial to see what else he thought about the course, important takeaways, and insights.
About The Investment Banking Certification: Online
The Investment Banking Certification: Online provides a specially designed Mini-MBA level program in business finance, valuation and investment banking. Students will gain practical and comprehensive understanding of Capital Markets, Fund Management, Valuation, and Mergers & Acquisition (M&A).
To learn more about the Investment Banking Certification: Online click here.
About New York Institute of Finance
The New York Institute of Finance (NYIF) is a global leader in professional training for financial services and related industries. NYIF courses cover everything from investment banking, asset pricing, insurance and market structure to financial modeling, treasury operations, and accounting. The New York Institute of Finance has a faculty of industry leaders and offers a range of program delivery options, including self-study, online courses, and in-person classes. Founded by the New York Stock Exchange in 1922, NYIF has trained over 250,000 professionals online and in class, in over 120 countries.
To learn more about the New York Institute of Finance, click here.
For more Student Stories, click here.