Student Stories
Corbin West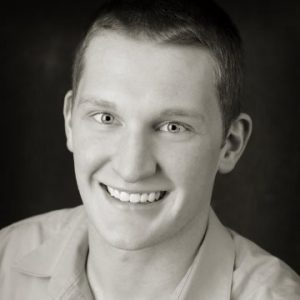 "Continuing education in finance is highly important because it's constantly changing, things that we thought we knew before the financial crisis and things that we know now literally have changed textbooks. Just because you get your degree in fundamentals doesn't mean you can just stop there and get complacent because it's a growing complex field."
– Corbin West
June 2019, Capital Markets Professional Certificate
Meet Corbin, he has been a Commissioned Bank Examiner for 6 years, but now is starting a new role as a Capital Markets Examiner to evaluate the more complex and larger exposures within the file and credit system.
Corbin enjoyed learning about concepts that were directly applicable to what he does at work, most notably bond duration and debt, things that were covered in the advanced farm credit system that requires formal training.
Watch his student testimonial to see what he thought about the course, important takeaways, and insights.
About Capital Markets Professional Certificate
This introductory program offers a comprehensive survey of capital markets. Money and banking, the role of central banks and the evolving regulatory landscape are reviewed. The program also provides a thorough grounding in the full range of capital market instruments.
To learn more about the Capital Markets Professional Certificate click here.
About New York Institute of Finance
The New York Institute of Finance (NYIF) is a global leader in professional training for financial services and related industries. NYIF courses cover everything from investment banking, asset pricing, insurance and market structure to financial modeling, treasury operations, and accounting. The New York Institute of Finance has a faculty of industry leaders and offers a range of program delivery options, including self-study, online courses, and in-person classes. Founded by the New York Stock Exchange in 1922, NYIF has trained over 250,000 professionals online and in class, in over 120 countries.
To learn more about the New York Institute of Finance, click here.
For more Student Stories, click here.