Many roles and responsibilities fall under the umbrella of investment banking, but the main goal of investment banking is to help entities, most often companies, handle large and complex financial transactions. Investment banking can be a lucrative career path, but positions are often highly competitive and require making high pressure decisions.
Responsibilities
Investment bankers essentially act as the middleman between investors and entities. These entities are typically companies but can also be the government or other entities. Investment bankers work to create capital for these entities through selling securities, underwriting new debt and equity searches, assisting in mergers and acquisitions, and providing advice regarding the issuance and the placement of stock. Investment bankers can also provide advice on how to structure an M&A deal or help create a document that a company is required by the Securities and Exchange Commission to have prior to going public.
Compensation
Investment banking can be an incredibly lucrative career path. According to Glassdoor, investment bankers have an average annual base salary of $114,631 with average additional compensation of $67,775. This additional compensation can come in a variety of forms including commissions and bonuses. The combination of the average base salary and average additional compensation means that the average investment banker makes $182,406 in total annual compensation. This number will vary depending on a number of factors including the area of the country, level of experience, and the company, but even considering these factors, it's clear that investment banking can be quite lucrative.
High-Pressure Decision Making
Investment bankers have the ability to earn above average compensation, but the trade-off is often the high pressure that comes with the job. If an investment banker makes a mistake, such as overvaluing the stock of a company, there can be major implication. The error can negatively affect the company and the shareholders, but it can also affect the investment bank, since the investment bank can lose money in the deal. The high level of competition between investment banking companies, also adds to the pressure of working in investment banking.
Landing a Job in Investment Banking
Jobs in investment banking are highly competitive, especially if your goal is to work with one of the larger and more well-known investment banks such as Goldman Sachs, JPMorgan Chase, or Morgan Stanley. These positions requires at least an undergraduate degree in a relevant field such as business, finance, or economics, if not an MBA. But to get a position at one of the larger investment banks, where you study may be just as important as what you study. It's considerably easier to get a job in investment banking if you attend one of the top schools that these large investment banks recruit from. If you did not attend one of these universities there are other ways to get your foot in the door, including internships and networking.
A career in investment banking offers the ability to handle complex financial situations, while earning a lucrative salary. But the high pressure and competitive nature of investment banking means it may not be the right fit for everyone.
Related Courses: Investment Banking Certification
The Investment Banking Certificate (IBC) is a professional designation in 4 core disciplines in business and finance given by the New York Institute of Finance (NYIF). The IBC designation is an online 70-hour program comprised of on-demand, self-paced learning. You will learn directly from industry experts, market practitioners, and seasoned finance professionals about business finance, valuation, and investment banking.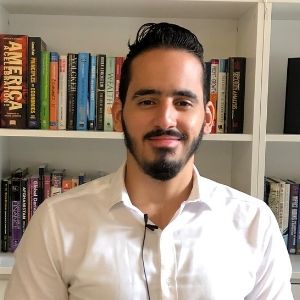 Gabriel
August 2019, Investment Banking Certification
"There's a lot of things you can learn about Finance in college, but there's a lot you can do on your own. It's a competitive environment, there are a lot of smart people so set yourself above from the competition by doing research and learning on your own."
About The New York Institute of Finance
The New York Institute of Finance (NYIF) is a global leader in professional training for financial services and related industries. NYIF courses cover everything from investment banking, asset pricing, insurance and market structure to financial modeling, treasury operations, and accounting. The New York Institute of Finance has a faculty of industry leaders and offers a range of program delivery options, including self-study, online courses, and in-person classes. Founded by the New York Stock Exchange in 1922, NYIF has trained over 250,000 professionals online and in-class, in over 120 countries.
See all of NYIF's training and qualifications here.